—

Get More Customers With
Google Business Profile

Management Services In Fresno CA
Did you know there is a powerful tool to help customers find you? Well, there is and it's called Google Business Profile and it is the modern-day version of the Yellow Pages. You can easily display valuable information about your business that your customers want to see and we can help you make the most of it.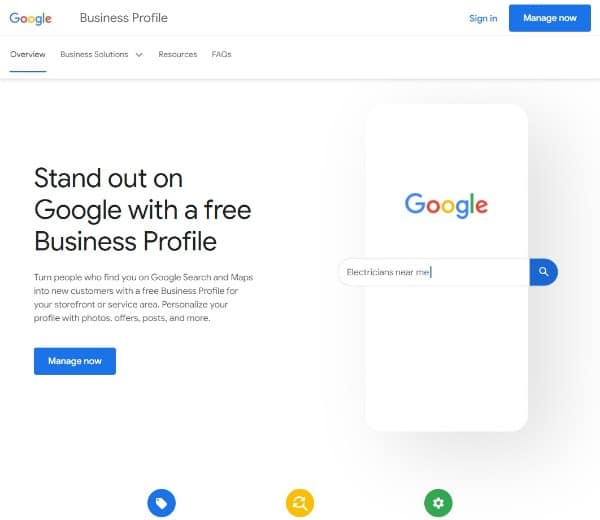 In our current culture, Google has transformed from a noun into a verb.
Think about it. We don't say "search for it" — instead, we say "Google it."
This is a direct result of people finding incredibly useful information by using Google's search engine. If you think this is an accident or coincidence, then think again. You see, Google has developed a mutually beneficial system between their company and other businesses in the world.
Here's why: if Google understands your business, then they can provide accurate information to their users about your business. If Google can provide accurate information to its users, then the users will continue relying on Google. If a lot of people continue using Google, then Google can make money from ads and paid services. It all comes down to creating a great experience for Google users.
How Our GBP Management Services Will Help
Google Business Profile (formerly Google My Business) is a business listing within Google that is particularly beneficial to "local" businesses or businesses that rely on their location for the product or service they offer (e.g. a physical store or a business that caters to one specific city/region/etc). As such, most businesses benefit from GMB.
Our team of GMB professionals will help you create and maintain your GMB page to keep your business in front of your potential customers. We will work to make your GMB page look more professional and modern, which immediately instills a feeling of consumer trust.
By considering your business's appearance on Google, you can easily establish an edge over your competitors.
Just A Few
Benefits
There are many benefits to having a complete and updated Google Business Profile to accuratley represent your business. Take a look at what it can do for you:
Amplify Your Presence On Google
Having your website show on Google search is always important to help potential customers find your business. But having a GMB page as well will give you even more visibility to your local customers. Let's help them find your business!
Increase Leads & Customers
With the extra listing in Google search with your GMB page, you can take advantage of getting increased visibility and more calls or visits to your business.
Boost Your Local Rankings
Did you know that the small box with the Google map that appears in local search results is called the Local 3-Pack? Well, those 3 business that appears are ones that have a GMB page and that Google deems as a relevant, local, search result. Your business can be in there and we can show you how!
Enhance Customer Engagement
By having an accurate GMB page you can instantly display easy ways for your customers to reach your business. They can quickly make a call, get directions, visit your website, and even send you a message with a single click.
Improve Online Reputation
Google uses a variety of sources to determine how trustworthy a business is when displaying search results. So, when you have a fully-developed GMB page, Google sees that as a strong signal of being a trustworthy business and will help improve your online reputation.
Gain An Advantage Over Your Competition
Wouldn't you love to see your business show before any of your competitors? Absolutely, we all would! With a fully managed GMB page, we can make sure your business shows in the local 3-pack results right under the Google map in search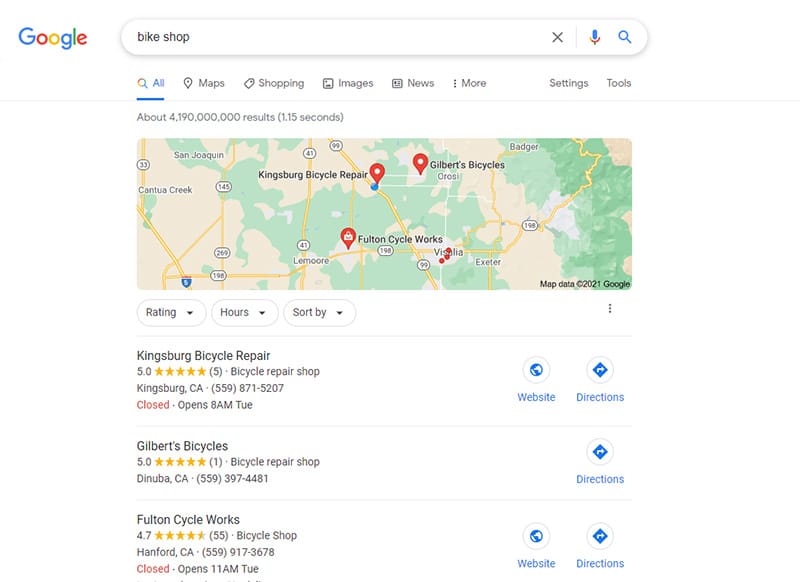 Improved Web Presence
We will optimize your Google listing to help your overall ranking factors with Google which will help your online presence. Working on your GMB page will add to your off-page optimization, which includes techniques that help your website ranking, which will help gain serious SEO traction.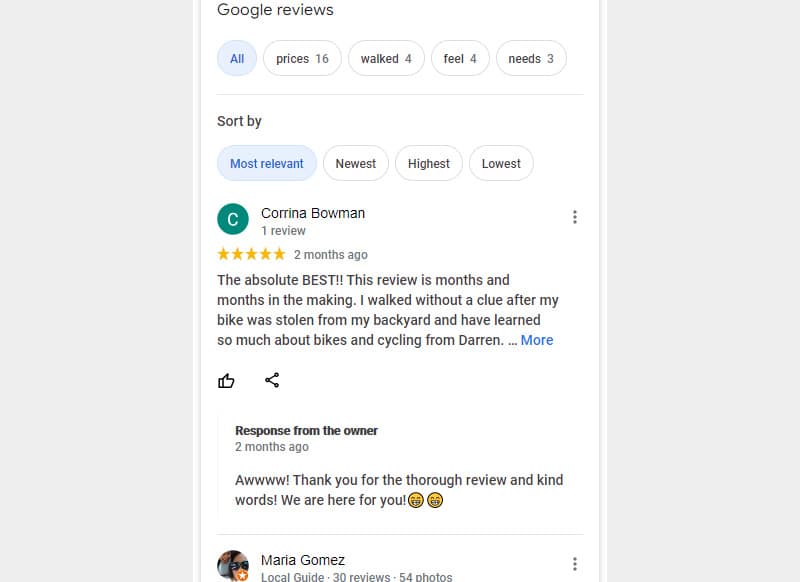 Brand Reputation Management
Google Reviews and Google Questions and Answers are two of the most powerful features of GMB pages. We can help you get customer reviews to help future customers get a feel for your business and publish FAQ to help answer questions before searchers even need to ask. These little tactics will help get your listing to the top.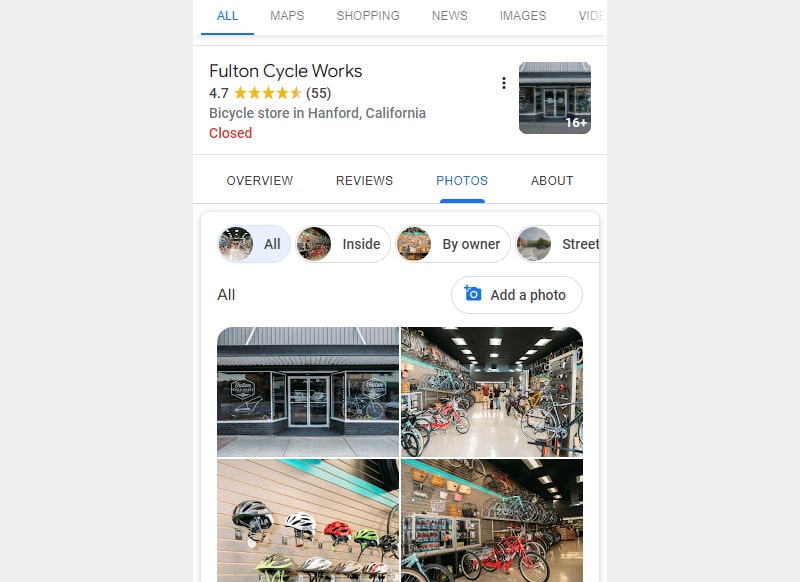 Posts & GMB Updates
When customers find your business on Google, they can see offers, news, and events from your business posts that show on Google Search and Maps. You can use posts to tell customers about events, special offers, business announcements, and so much more. A post to your customers on Google should be brief, useful, and inspire action, and photos should be well-lit and in-focus. Our team can help keep your customers informed and show your business in the best light.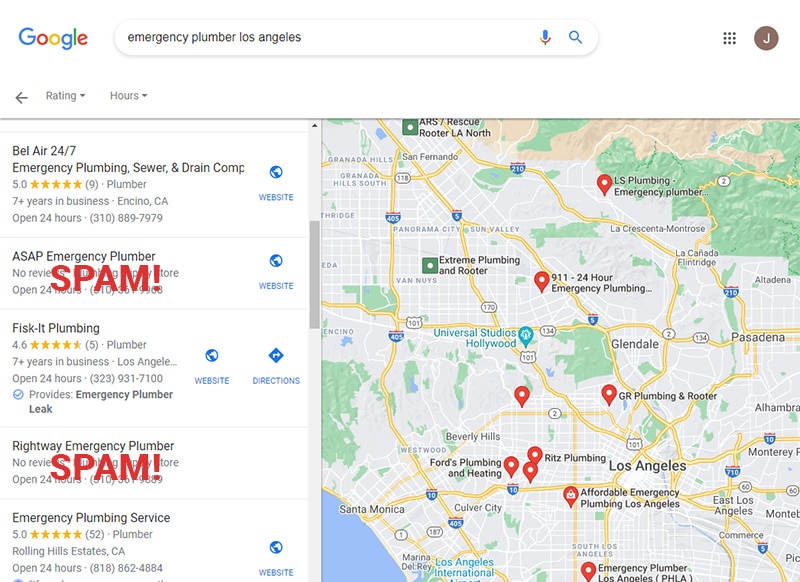 Removing Competitor SPAM
We review the Google Maps landscape regularly, checking for spam and tactics like keyword stuffing, fake addresses, virtual offices, multiple listings, and other bad practices that manipulate SEO results. We can help flag and report these SPAM listings and help you reclaim your spot at the top. Brands that show up on Google's local 3-pack get a 70% boost in clicks over brands that don't. Let us help your business get more leads!
So, Is This Feeling Like A Lot?
It does take a lot of time to manage a successful GMB page and honestly, who has the time to wait two weeks for your business to be verified, then upload all of your business information, then stay on top of reviews, posts, and customer messages?
We can take all of the stress of managing your GMB page and give you back the time of doing what you do best. From creating your listing, helping your web presence, and boosting your customers… We got you covered!
For Only…

$399 Per Location/mo

You Can Let Us Handle Your Google Business Profile And Start Making More Sales!
Staying on top of your GBP is almost like managing another social media channel. You have to consistently stay active and engaging to keep your page relevant and interesting to your customers.
With our Google Business Profile management plan, we will handle all of the heavy lifting with keeping your page updated and representing your business in the best possible way on Google search.
Frequently Asked 
Questions
How Does This Service Help My Rankings?
Fully optimizing your Google Business Profile has a huge impact on your local ranking for your desired keywords. Our goal is to help your business rank better in search but we go a few steps further to include:
Streamlining getting Google reviews for your business
Utilizing every aspect of the GMB page to give you maximum benefit
Remove SPAM competitors
Create unique posts to boost user engagement
How Long Are The Contracts For?
Great news! Our GMB Management Service is month-to-month with no long-term commitment. We are confident that you will love our service so much that you will stay with us for a long time but, if you want to go, just give us a 30-day notice.
What Are The Next Steps After Signing Up?
We will send you a questionnaire asking questions about your company and gathering important business details such as contact info, website, hours of operation, and so on.
Don't Just Take Our Word For It
JP Solutions created a masterpiece of a website for my business, I couldn't be more please with the outcome. The process was very easy and he kept me informed the whole time. He created a very clean simple also very user friendly website. I would recommend JP Solitions to everyone! Thank you again
This was our first time having a custom website built for our business, we wanted to keep our business local, we found JP Solutions, we went in and told Jason what we were wanting, from start to finish everything went perfect, Jason takes the time needed to make sure everything we wanted is the way we needed it to be. Very professional with great business ideas!
Ready To Boost Your
Local Rankings

?

We love helping our customers as much as possible. Fill out the form below and we can get started.