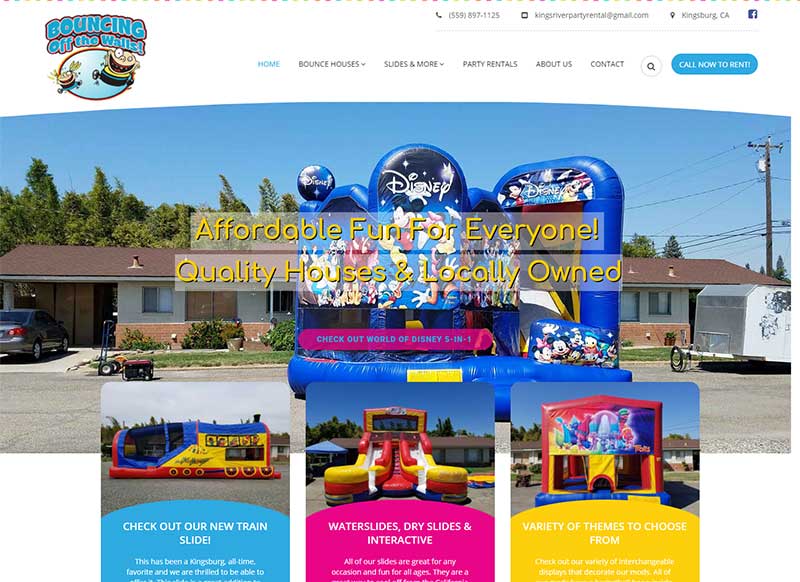 Bouncing Off The Walls
Bouncing Off The Walls is a local bounce house rental company that needed a complete overhaul of its existing website. Now they have something that is engaging and easy to navigate.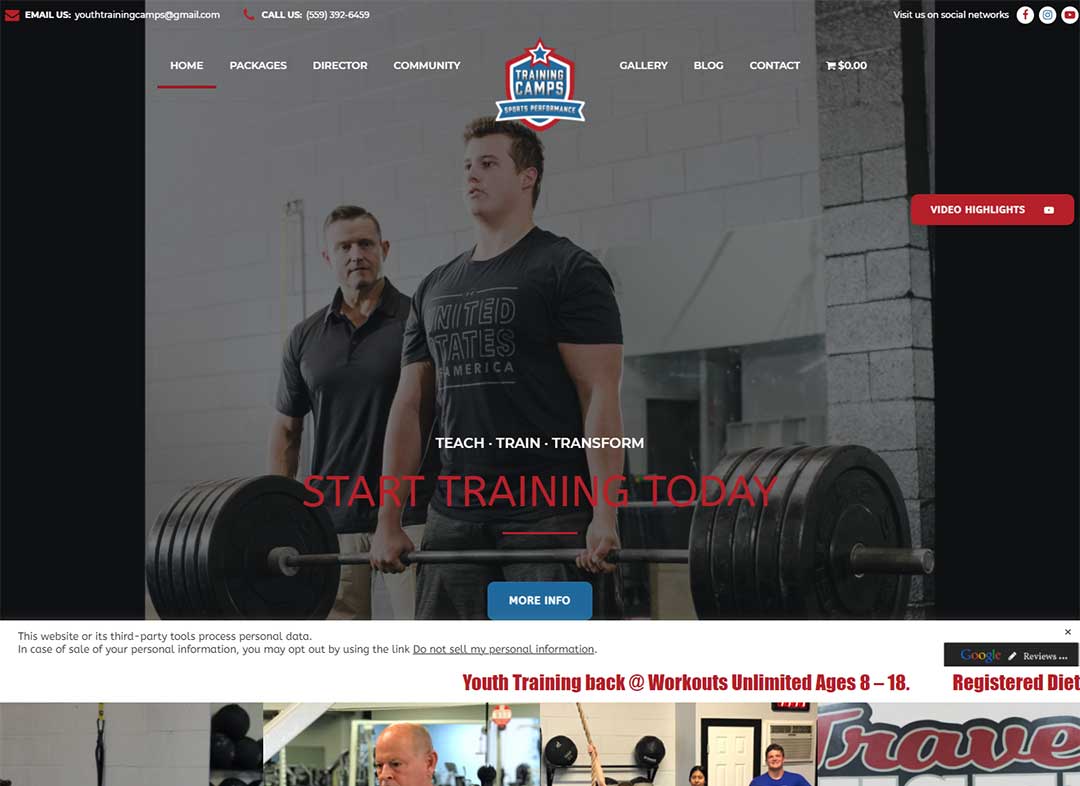 Training Camps
As fitness enthusiasts, this was a fun project to work on. Lance is a local Personal Trainer who wanted to get a website that showed his training services and allow people to sign up for his training online.
A-Z Home Medical Equipment
A-Z HME is a major home medical equipment retailer that carries pretty much everything you would need for home care. We were able to craft a very robust and modern online store for their customers to find anything they need.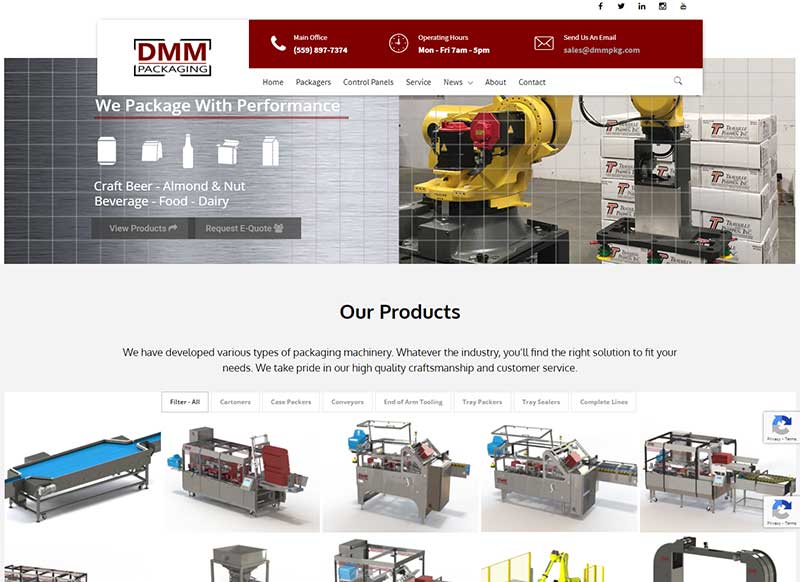 DMM Packaging
DMM Packaging is the leading manufacturer of machine automation for industries packaging craft beer, almonds & nuts, beverages, food, and dairy products. Now they have a website that shows all of their machines to their potential customers.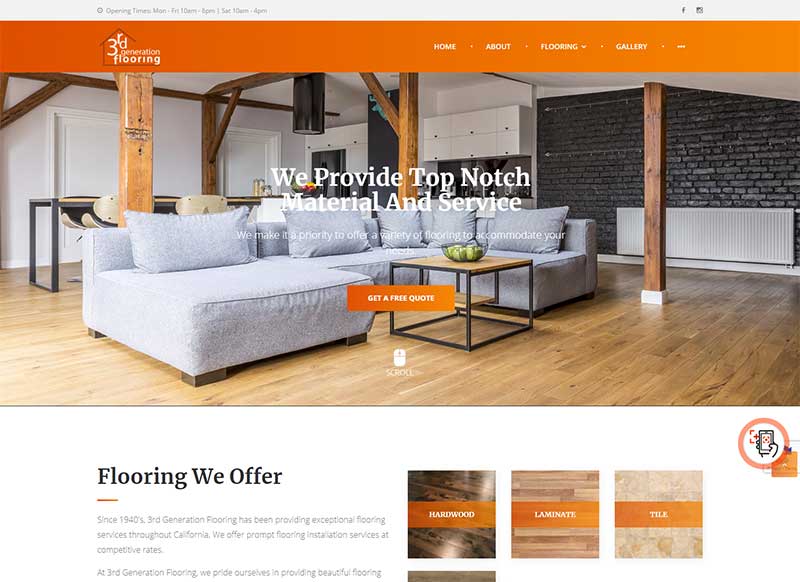 3rd Generation Flooring
With this project we were able to help a local flooring company that has been in business since the 1940s! We gave them a complete overhaul of their existing site and really focused on all the beautiful work that they do.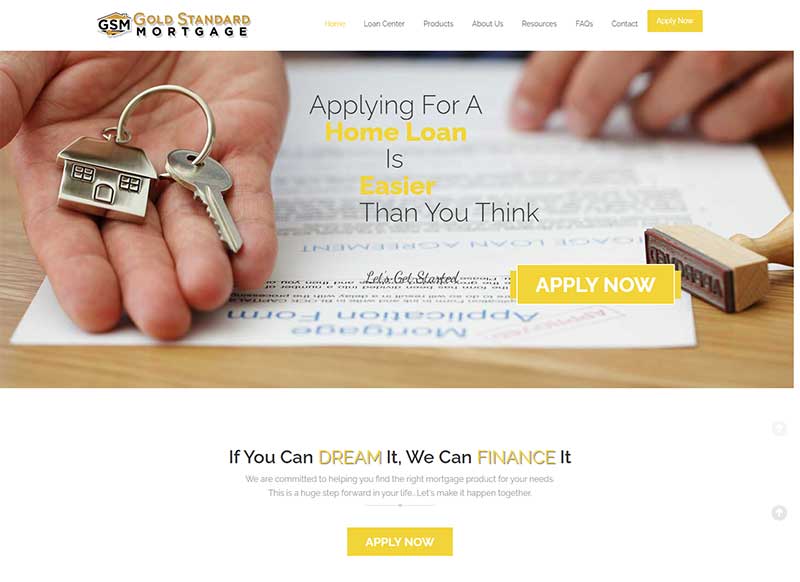 Gold Standard Mortgage
When we first started with GSM they were just a local mortgage company helping people finance their dream home. They needed a website that walked borrowers through the home-buying process and allowed them to apply online.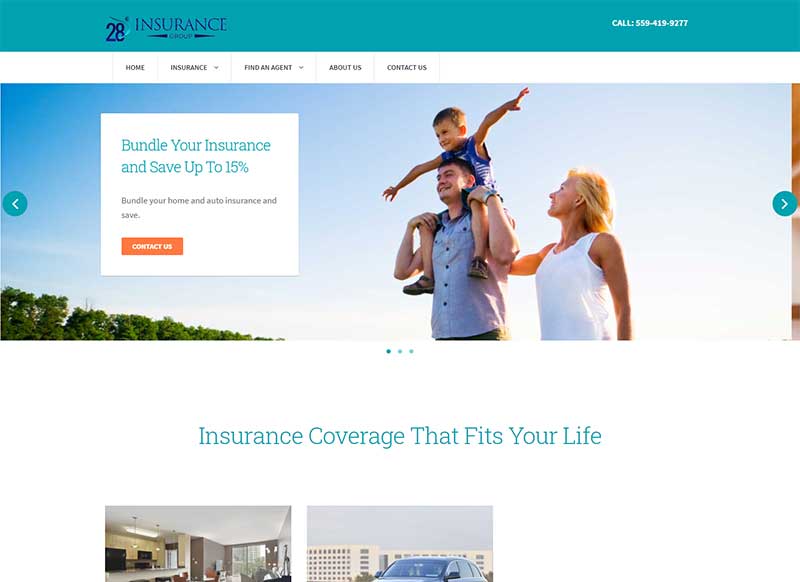 28 Insurance Group
This was a fun build for a new, local, insurance agency. We worked closely with the agency to make sure that we dialed in their brand accurately displayed all of their services on their website.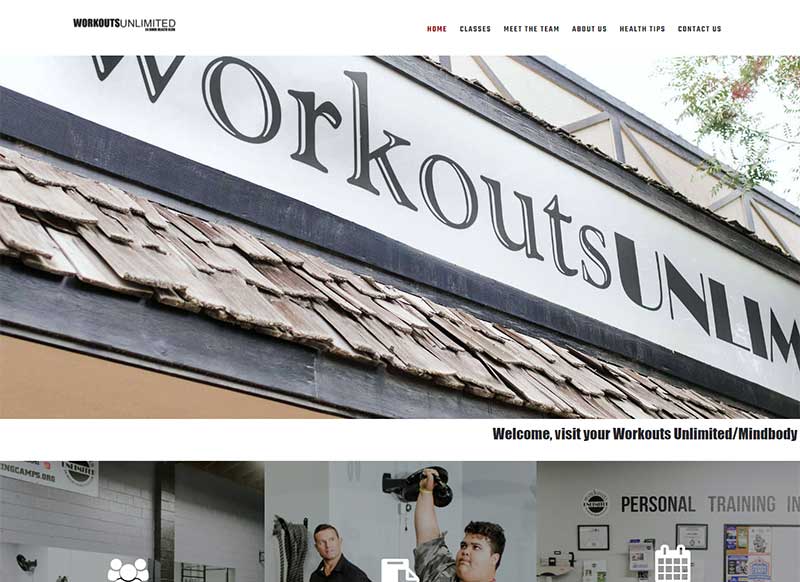 Workouts Unlimited
We truly enjoyed this build for our local gym. From weight training to fitness classes, they have a lot to offer so they needed a website to showcase their services to the public. Now they have a modern site that, not only shows what they offer but allows online sign-ups for memberships.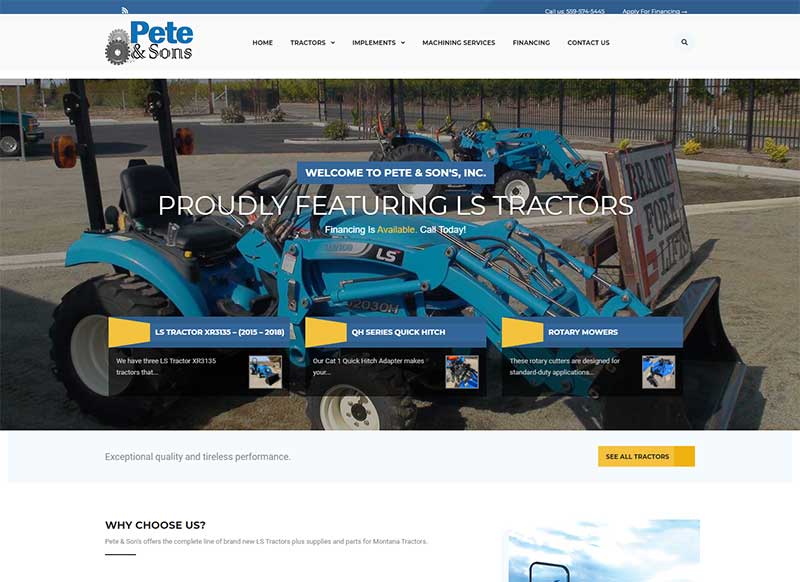 Pete & Sons
This family-owned tractor dealer needed a website to advertise their awesome lineup of tractors and implements. We were able to custom build a robust website outlining all of the specs and details of each of their tractors and allow customers to easily request more information.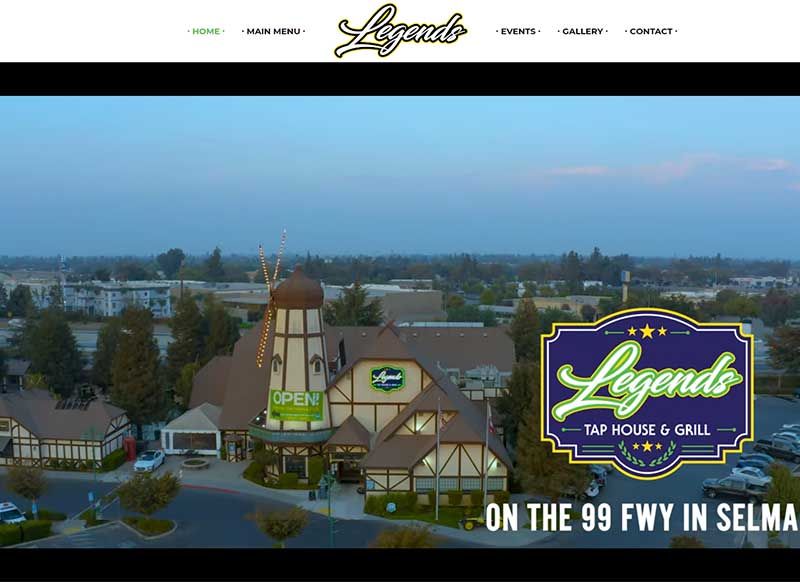 Legends of Selma
Great food, great staff, and now an awesome website! Legends of Selma approached us to build them an easy-t-use website that showcased all of their delicious food and a full online menu. Not to mention, a listing of all of their live events.
W.E. Plemons Machinery
W.E. Plemons has been manufacturing tray and box forming machinery for over 32 years! So, we were honored when they approached us to develop a website that displayed all of the machinery and types of boxes that they can build for. We were also able to tie into their online store for their existing customers.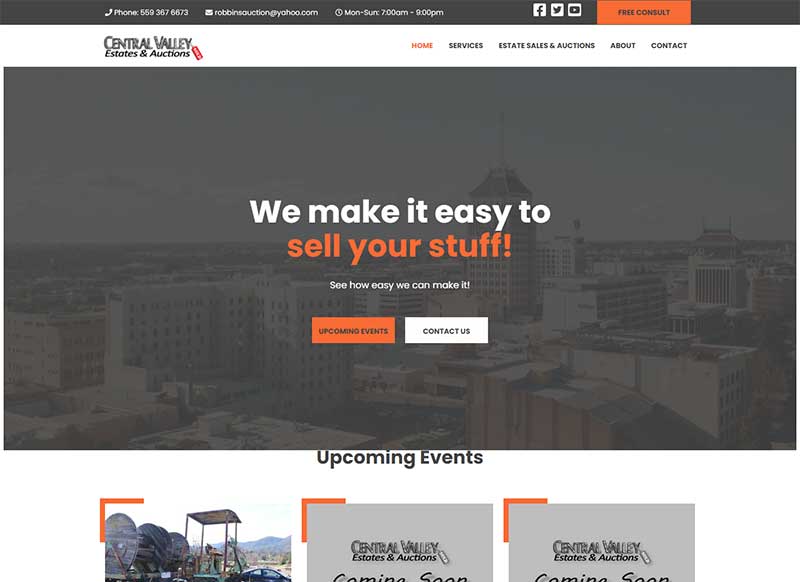 Central Valley Estates & Auctions
This project was exciting to do for a local Estate Auctioneer. He needed a website that showed all of the unbelievable finds that he discovers from all of his customers. Now he can list all of his upcoming estate sales & auctions and allows people needing his services to contact him to set up a sale.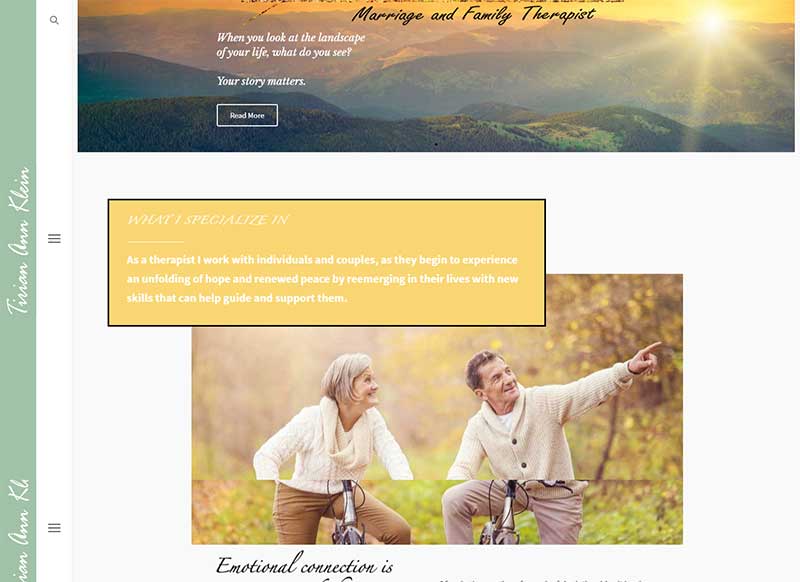 TK Therapy
This project was for a local Marriage & Family Therapist and it truly is a work of art. She really wanted something that was artistic and calming but also showed what she has to offer. We really focused on her brand voice and created something that she really enjoys.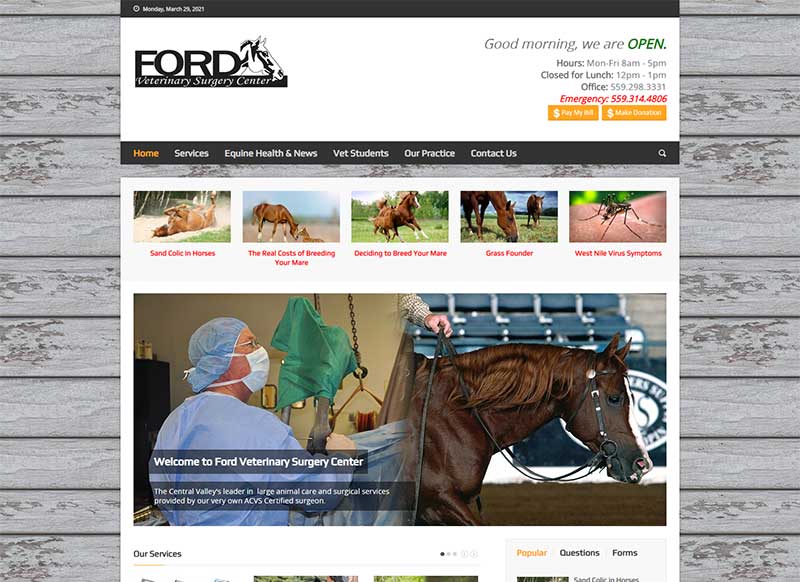 Ford Veterinary Surgery Center
We love horses! So when Dr. Troy Ford approached us for a new website we were excited. He wanted a site to show the variety of vet services he offers for horses as well as educational posts about caring for them. This turned out to be a very educational site for equine lovers.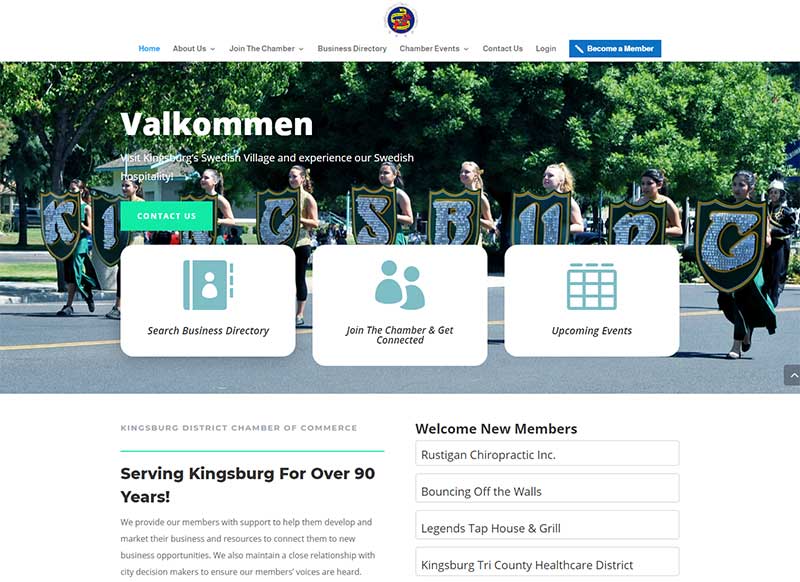 Kingsburg Chamber of Commerce
The Kingsburg Chamber of Commerce needed a new website to help their members advertise their businesses. We were able to create a great resource of information for the businesses of Kingsburg and help them to connect with new business opportunities.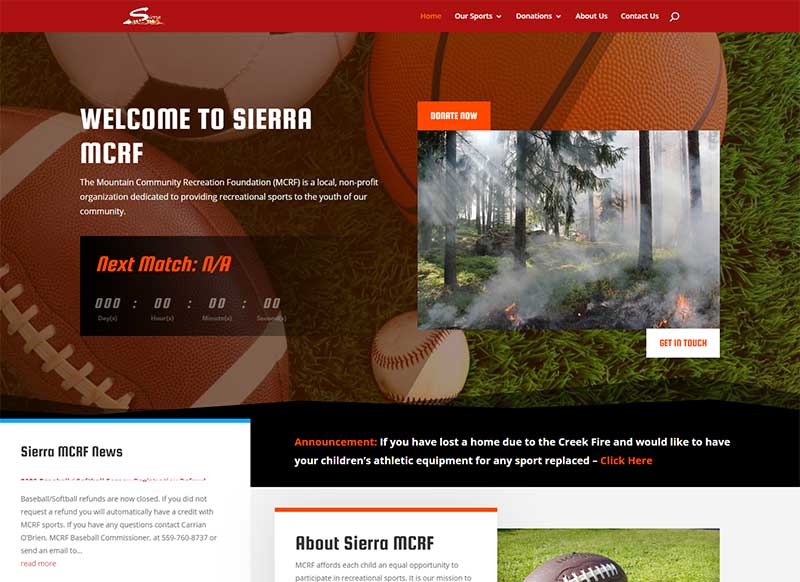 Sierra MCRF
The Mountain Community Recreation Foundation (MCRF) is a local, non-profit organization dedicated to providing recreational sports to the youth of their community. We were able to build them a website to help parents get information and sign up their kids for youth sports.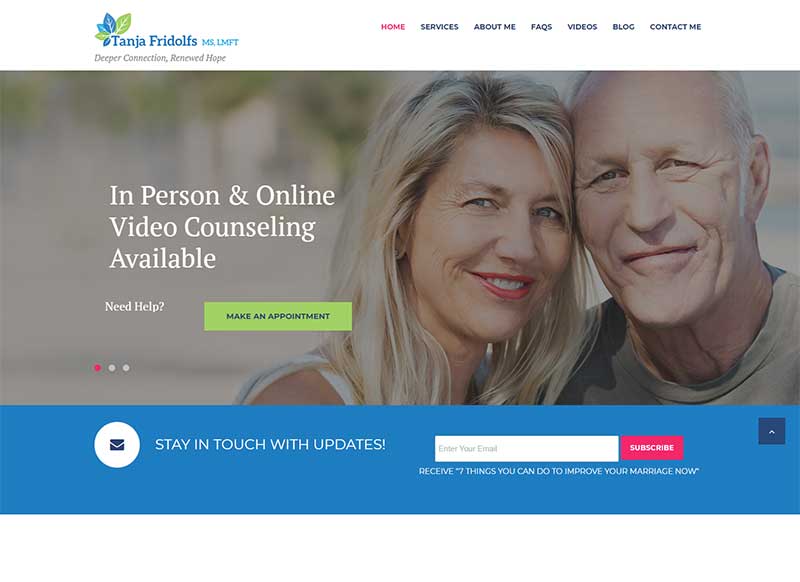 Tanja Fridolfs MS, LMFT
This project was for another local Marriage & Family Therapist that wanted to show her counseling service offerings. This website came out really nice and really helps guide her clients on her services and helps educate them with her informational blog posts.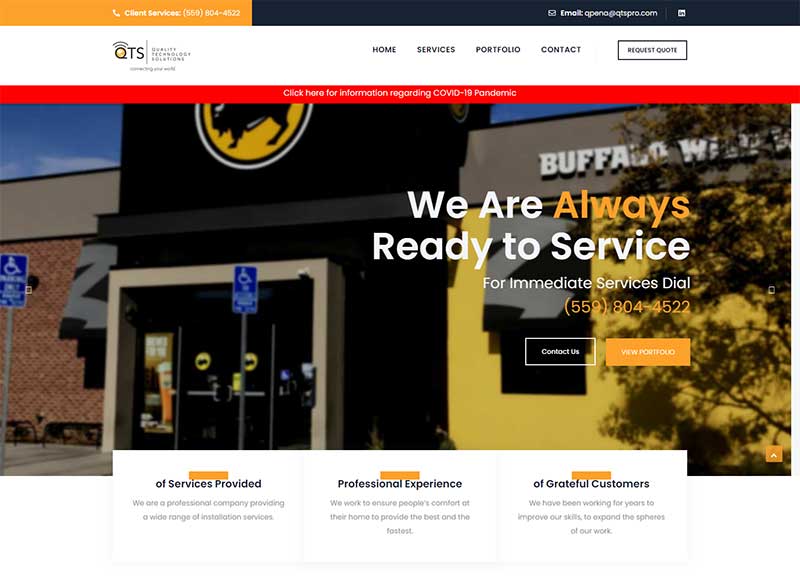 Quality Technology Solutions
Quality Technology Solutions was founded in 2015 and they provide security and safety services for business locations, government institutes, and retail shops. They wanted a website to showcase all of their technology services to their existing and future clients.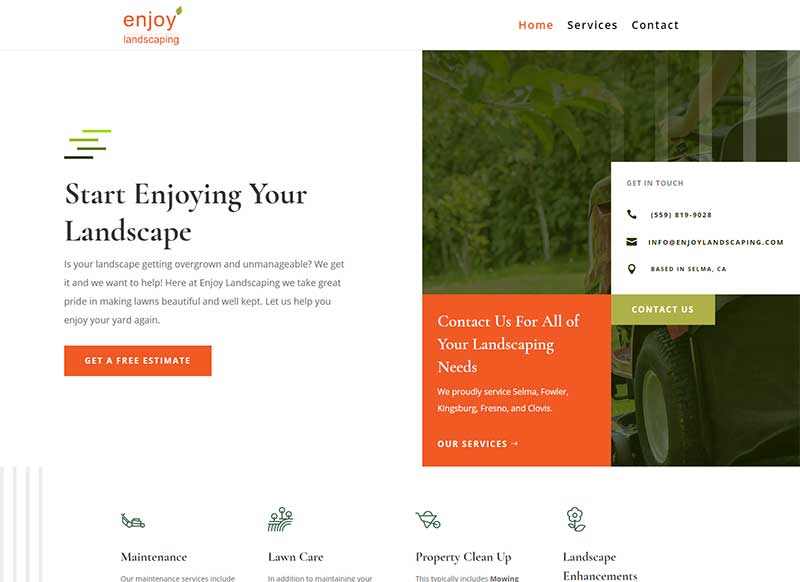 Enjoy Landscaping
This project was for a local landscaping company that wanted a website to showcase their services. They just wanted something simple and that showed off their professional landscaping images. We love how this site turned out!
Leeanne Lloyd Equestrian
This project was fun! With this one, we were able to showcase all of the beautiful horses and training services for a local horse trainer. Leeanne specializes in various training disciplines and wanted a website to show future clients what her capabilities are.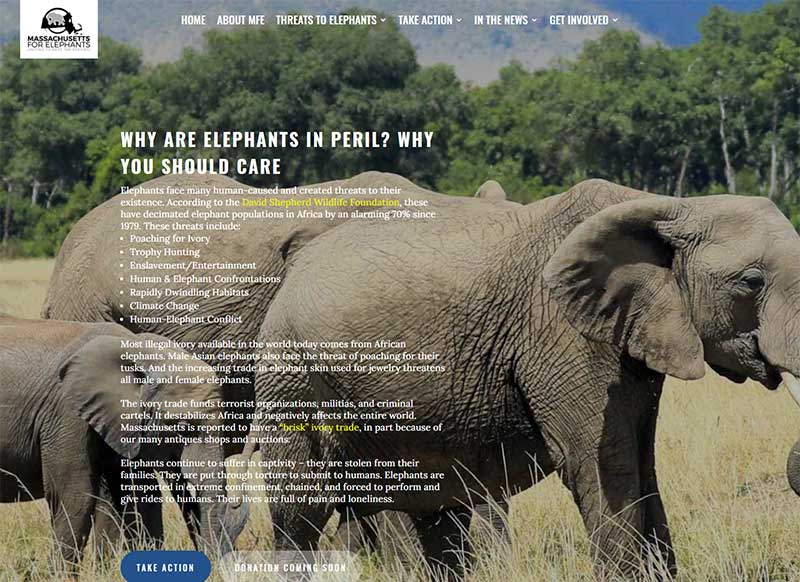 Massachusetts For Elephants
This was a very educational project and we were honored to do it. This is for a non-profit organization in Massachusetts that exists to bring awareness about elephant endangerment. We were able to give them a very educational website to help inform the public about their cause and make donations.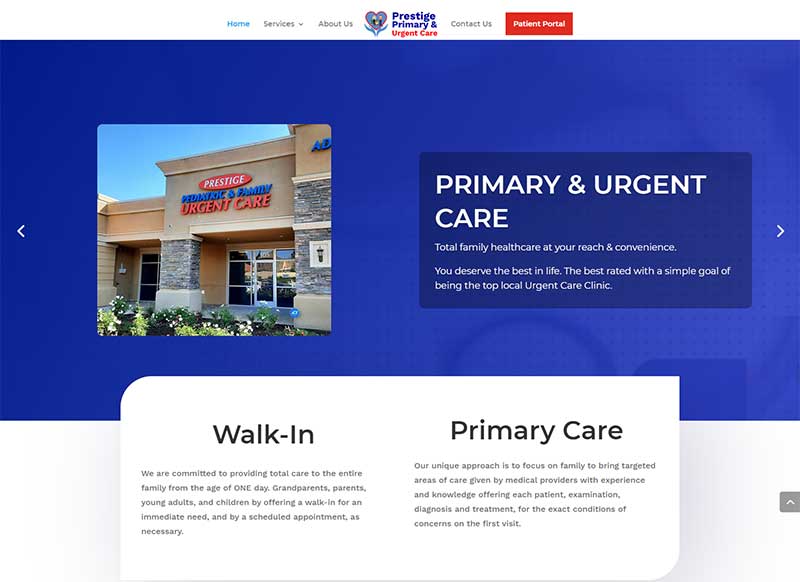 Prestige Urgent Care
This project was for an urgent care facility in our area. They needed a website to show patients their services and inform them of the clinic's location and hours. It also ties into their online patient portal.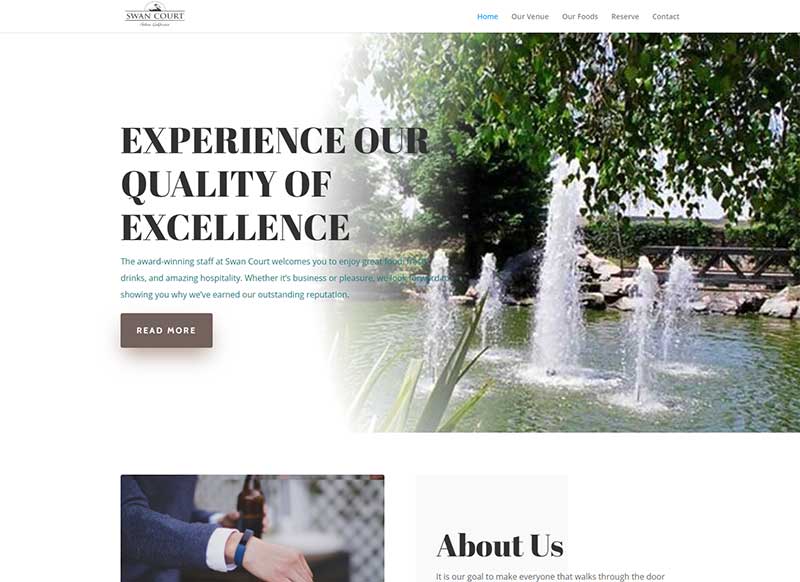 Swan Court
Swan Court Conference Center approached us to develop a website to showcase their venue. They wanted a way for potential customers to see their venue space and check out some of the food offerings for meetings and gatherings. This turned out to be a very elegant and professional design that really fits their brand.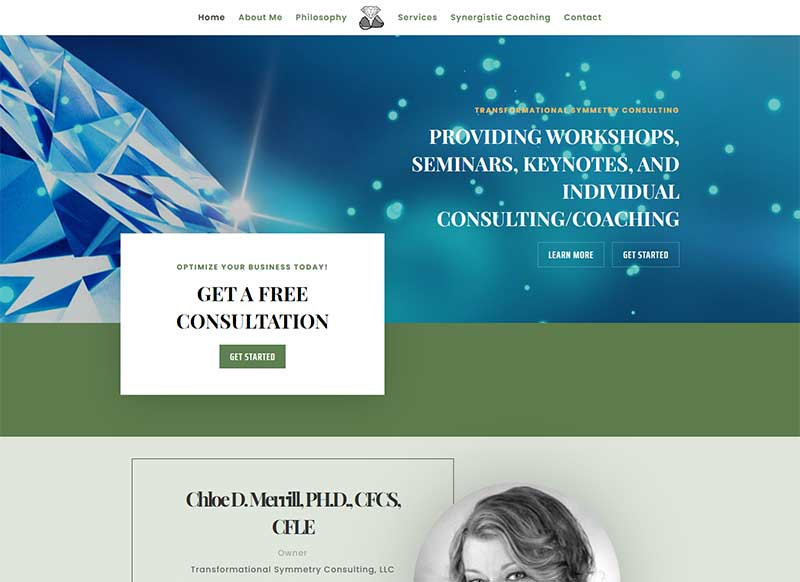 Transformational Symmetry
Transformational Symmetry Consulting focuses on personal and corporate effectiveness. They provide business coaching, management training, and more so they needed a website to showcase all of their services. This project turned out really well and they love their new website.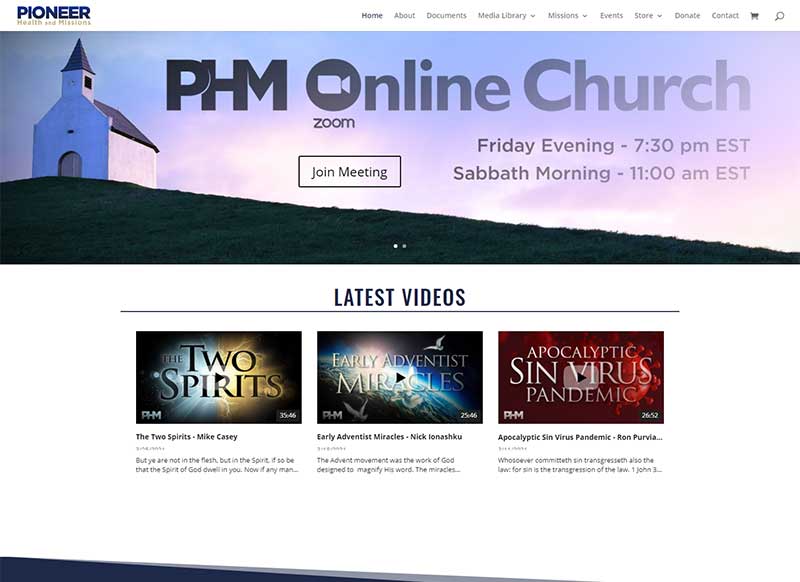 Pioneer Health & Missions
Pioneer Health and Missions organizes missions around the world to preach the everlasting gospel. So they needed a website to be a central hub of information about their church, missions, and documents to followers all over the world.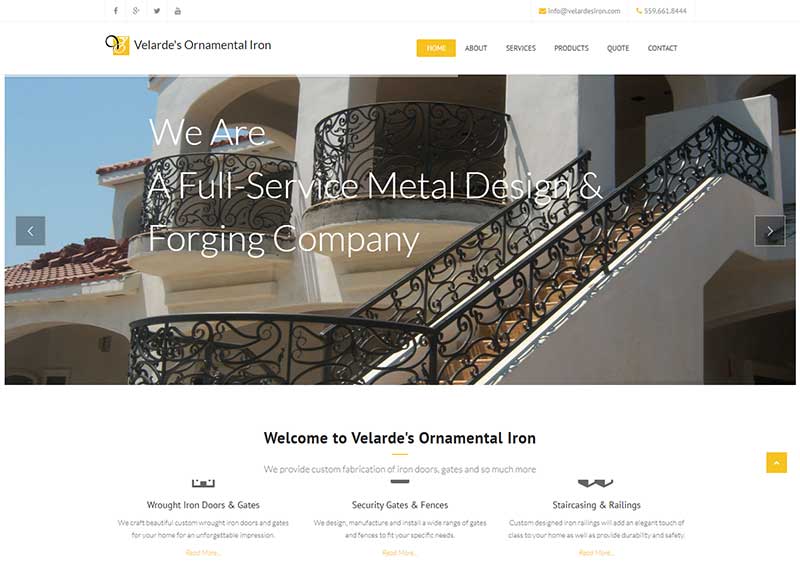 Velarde's Ornamental Iron
Velarde's Iron is one of the leading iron gate manufacturers in the Central Valley. They do some beautiful custom ironwork for gates, stairwells, and fences and needed a website to show all that they can do.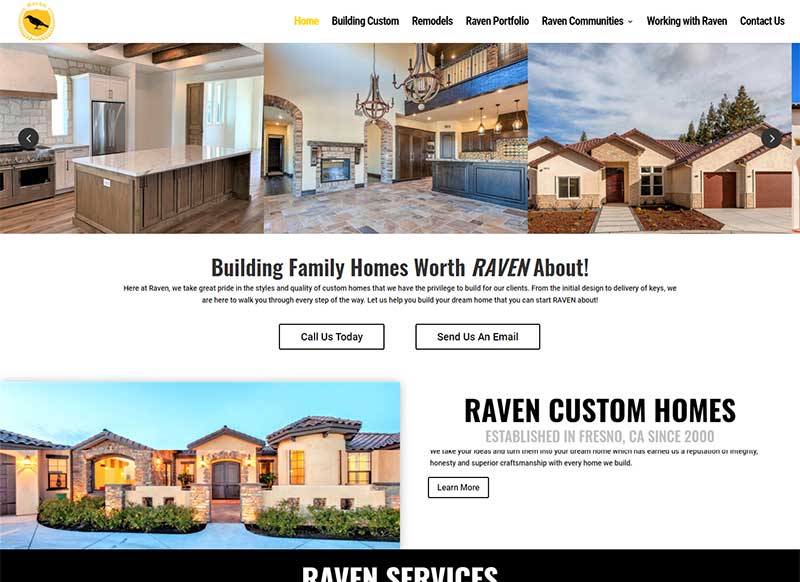 Raven Custom Homes
Raven Homes was a fun project to work on! They make some gorgeous custom homes and needed a website to help guide their customers on their journey to building their dream homes. They love how their website turned out and love how we featured all of the work they are capable of.