Custom

Website Design

In Fresno CA
Look, anyone can build a pretty website. But we take it a step further…well, a lot more steps further. Our expert website design team not only makes great-looking websites but they also dive into website strategy to help you generate sales and get you more customers.
Our website design company knows just what it takes to make beautiful websites that are sales-generating machines. In fact, we have been rated as one of the Top Web Design Agencies with UpCity!
Are You Looking For A New Agency? Let's See If We're A Good Fit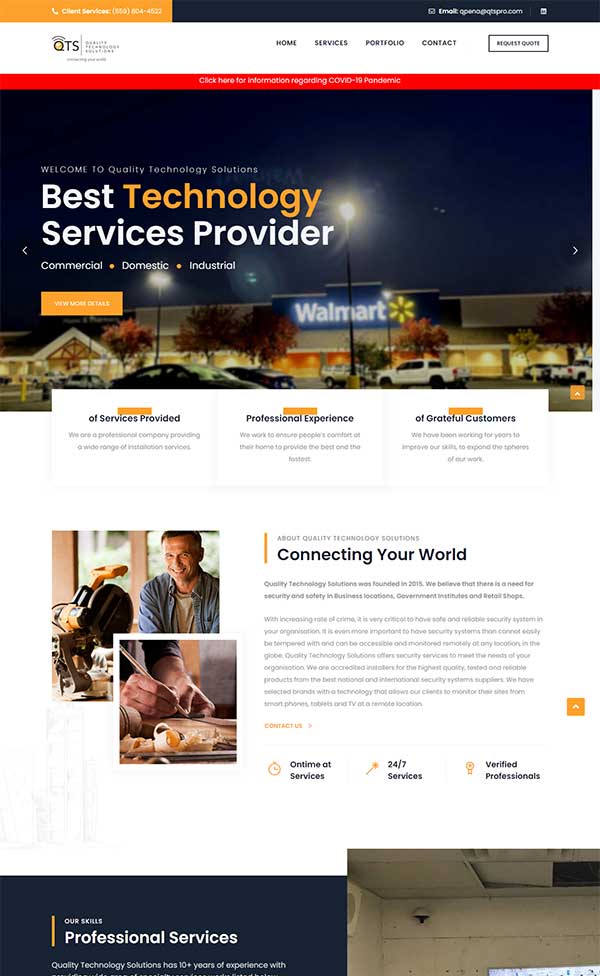 Take Your Business To
The Next Level
We design and develop websites that give your business the edge to stand out above the crowd and create your own professional branding image.
Entrepreneurs and business professionals alike can benefit from our cutting-edge website designs. We work closely with clients to create the perfect web presence for their Start Up with Affordable Website options or Fortune 500 companies, all within your budget!
Our custom website design services will help you drive leads, increase engagement, increase sales, and give you an edge over your competition.
Also, once the website is built and launched, there is work to be done for people to find you. That's why we offer digital marketing solutions like Search Engine Optimization, Social Media, and Reputation Management.  After all, websites don't magically appear on the top of Google on their own.
The first thing people do when they hear about your business is going to find your website. If you don't make a good impression there, then any chance of winning new customers will likely be gone.
We build beautiful websites for businesses nationwide and can complete them within eight weeks, depending on the size of your website. We're a team that specializes in fast-paced projects with an emphasis placed on customer service.
At JP Solutions, we understand what it takes to develop a brand strategy for your business and build a custom website encompassing that brand. We will work with you to better understand your company's value and the benefits that we can convey to your target audience.
Our website designs generate greater brand engagement, higher conversions and exceptional results
Go over ideas for your new website
Draft up a storyboard to show how website will flow
Establish brand identity with colors and fonts
Design & build your new website
Meet with you to go over new website and fine-tune the details
Launch your new website for the world to see
Our team knows how hard running a business can be. That's why we offer our clients monthly support packages—to fit any need from updating content, adding new pages, or changing images.
Plus, we send out monthly reports showing work that was done, updates, website traffic, and so much more!
Raven Homes approached us asking for a complete overhaul of their website. Their previous site was hard to navigate and didn't provide their customers with the interactive experience that they desired. Now their website has a sharp & modern appearance that truly showcases all that they do.
Raven Custom Homes
The Raven family has been building homes in the Central Valley & Coast for 30+ years. They needed an updated website to showcase all of the beautiful custom homes that they have developed over the years and help attract new customers to build homes worth Raven about.
Client
Raven Custom Homes
Some Of Our Other Website Design Projects
Would you like to get a free quote? Tell us a little about what you are looking for and we will be in touch soon.